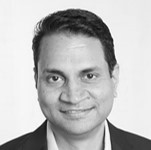 Sachin Korantak
Director

Connect on LinkedIn
Sachin Korantak is founding partner of Conditor Capital. Sachin brings a wealth of senior level experience in private equity (PE) as an investor, operating partner, and a board member. His PE experience spans the whole investment lifecycle –from origination to value creation and board roles. His experience spans across Healthcare, Business Services, Renewable Energy, Industrials, Consumer, and Fin-Tech / SaaS sectors. Previously he has been a CEO, led performance transformations in Europe and US, and was a strategy consultant at McKinsey earlier in his career. Sachin is a true global citizen, with operating experience in Europe, USA, Asia, Africa, and Latin America. He has lived in four countries and speaks four languages.
Education:
MBA from Ross Business School, Ann Arbor, Michigan
Bachelor of Engineering from University of Pune

Drug Discovery Tool
Find the right immune assay for your therapeutic area, modality and target using this interactive Drug Discovery Tool.
Explore now