Monocyte
Inflammation Assays
Inflammasome/LPS cytokine release

Predictive immunotox CRA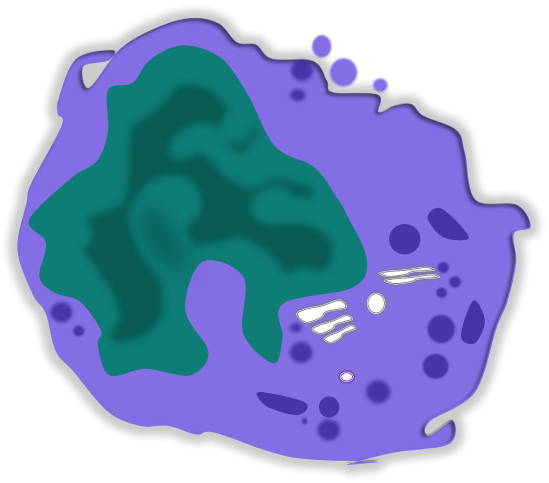 Cytokine release assay can be used to "de-risk" any potential unwanted effects of novel biotherapeutics in accordance with FDA and EMA recommended guidelines.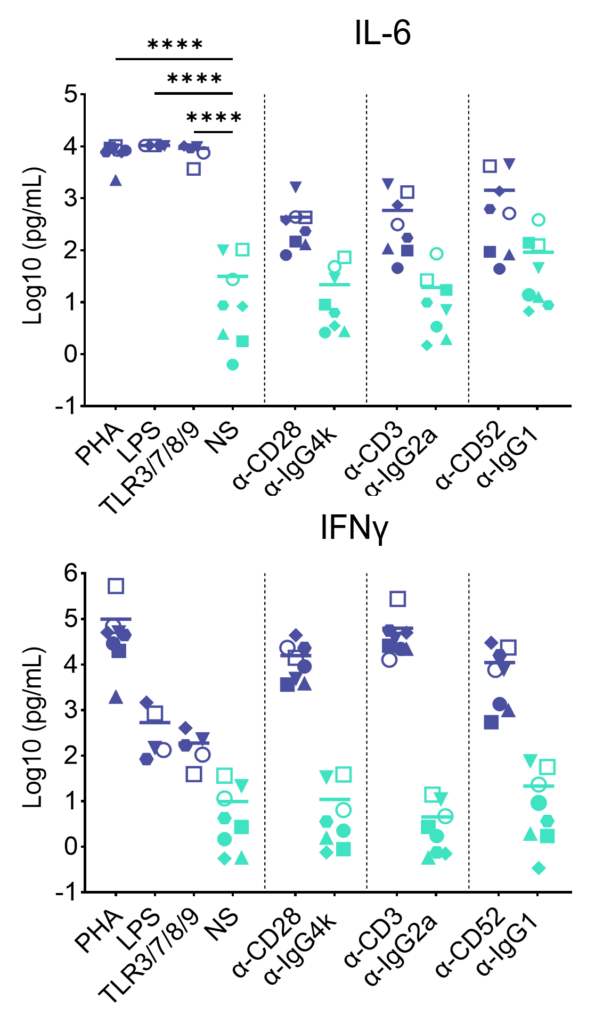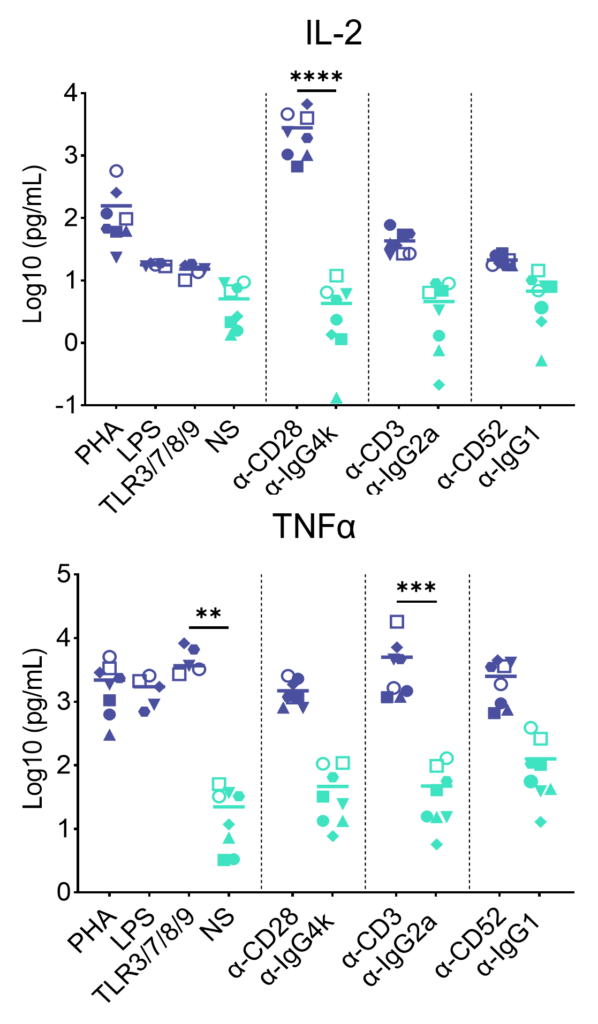 Preclinical safety cytokine release assay (CRA)
PBMC were added to wells coated with Alemtuzumab, Muromonab, TGN1412 or with isotype control antibodies, to induce cytokine release, or were stimulated with PHA, LPS, or a cocktail of TLR3/7/8/9 agonists. Cytokine release was measured at 48hr post stimulation. NS = Not stimulated. Data shown is mean of a minimum of five donors. Statistics show one way ANOVA with Tukey's multiple comparisons test. *p<0.05, **p<0.01, ***p<0.001, ****p<0.0001.
Other readouts: IL-8, IL-13, IL-4, IL-12p70, IL-10, IL-1β
Other formats: Whole Blood CRA
Other immuno-tox assays: include ADCC/ CDC/ ADCP

Drug Discovery Tool
Find the right immune assay for your therapeutic area, modality and target using this interactive Drug Discovery Tool.
Explore now